A spicy chicken wings as the accompaniment – isn't it a delightful combo? And if you can make the wings at your home, you can have them whenever you wish. So, here I am going to tell you about two recipes that will help you prepare spicy and tasty chicken wings.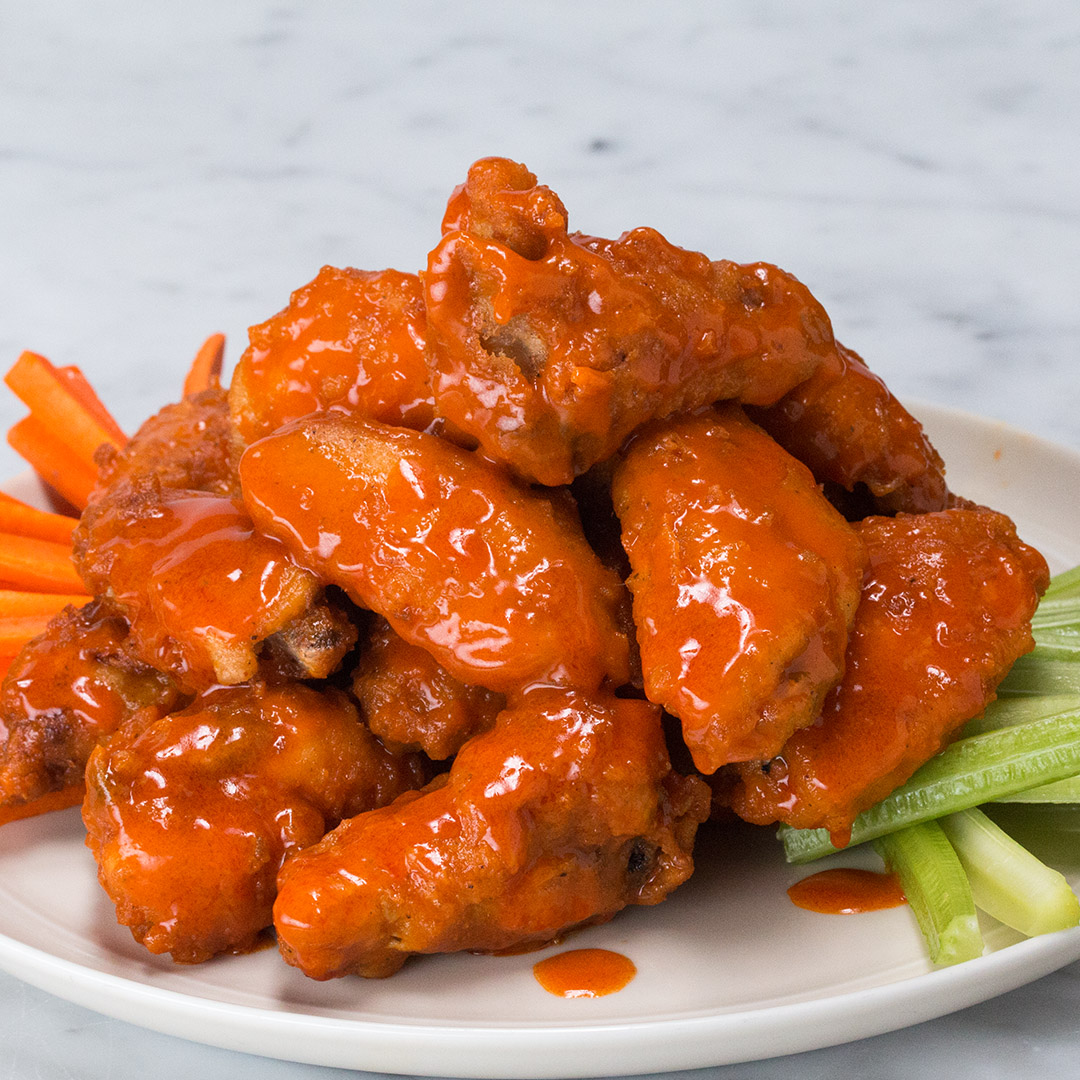 2 Yummy Recipes:
Spicy Chicken Wings With Sriracha Sauce
Preparation time – 30 minutes
Cooking time – 1 hour
Ingredients
Chicken wings – 10 pounds, split
Coriander seeds – ¼ cup, crushed
Cumin seeds – 1 tsp, crushed
Sriracha sauce – ¾ cup
Extra virgin olive oil – ¼ cup
Salt – to taste
Cinnamon powder – 1 tsp
Vegetable oil – as needed for frying
Cilantro – ½ cup, chopped
Lime – 3, grated zest and juice
Unsalted butter – 12 tbsp, melted
How To Make
Take a large bowl and add the wings along with crushed cumin and coriander, salt, olive oil, and cinnamon. Mix well and cover it. Put the bowl in the fridge for a minimum of 4 hours. If you want, you can keep it for the whole night as well.
Start by preheating the oven at 375 degrees Fahrenheit. Take three rimmed baking sheets and transfer the wings on them from the bowl. Insert within the oven and bake for about half an hour.
In a small bowl, mix the Sriracha sauce with lime juice as well as zest, chopped cilantro, and melted butter.
Put a large saucepan on high flame and pour the vegetable oil. As the oil becomes hot, fry the baked chicken wings till all are crunchy and golden.
Pour the prepared Sriracha sauce on the fried wings and mix them thoroughly. Eat hot and feel the spiciness in your mouth.
Chicken Spicy Wings With Jalapeno And Tapatio Hot sauce
Preparation time – 20 minutes
Cooking time – 30 minutes
Ingredients
Butter – ½ cup, melted
Garlic – 4 cloves, pasted
Pickled jalapeno – ¼ cup, finely chopped
Ketchup – ¾ cup
Brown sugar – 1 tbsp
Chicken wings – 2 pound
Tapatio hot sauce – ¼ cup
Salt – to taste
Black pepper powder – as needed
Flour – 1 cup
Vegetable oil – as required for frying
Fresh jalapeno – cut into slices, to garnish
Lime wedges – to garnish
How To Prepare
Place a saucepan on medium heat. As it becomes hot, add the butter along with garlic paste. Once you get the aroma of fried garlic, mix the chopped pickled jalapenos, brown sugar, and ketchup along with Tapatio sauce. Mix them well and cook on low flame till the sauce become thick. When done, keep it aside.
Coat the chicken wings with salt and pepper and flour. Make sure there is no excess flour on the wings.
Take a large saucepan and pour the vegetable oil and put it on high flame. Once the oil becomes smoky hot, fry the wings till they are golden and crispy. Fry the wings in batches so that all are fried thoroughly.
Now pour the prepared jalapeno sauce on the fried wings and make sure each wing gets coated with it very well. Place them on a serving plate. Add the jalapeno slices as well as lime wedges on the top of the wings and serve hot.